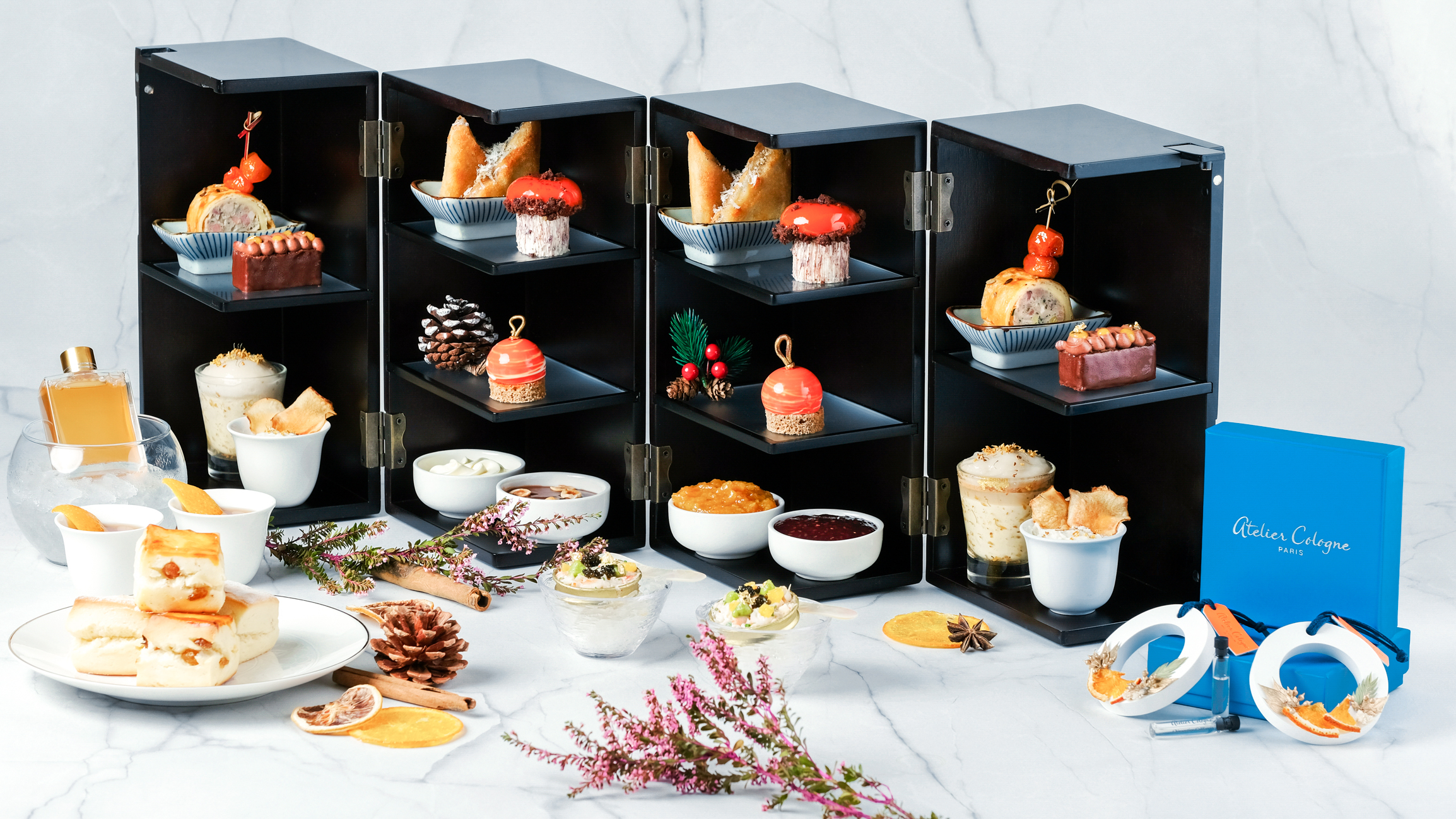 Kerry Hotel, Hong Kong has joined hands with Atelier Cologne to create an intriguing 'Love In A winter Garden' afternoon tea experience from 16th November 2020 till end of the year. Luxuriate in the aroma of Atelier Cologne's latest Joie de Vivre Collection combined with a fragrant culinary journey to celebrate the festive season with an exclusive Afternoon Tea. The innovative menu features the regenerating and refreshing virtues of the citrus fruits of the collection – Orange Sanguine, Love Osmanthus, Oolong Inifini and Clementine California.
This fragrant afternoon delight offers a range of delicious morsels featuring orange, oolong and osmanthus to recreate the vibrant scent of fruity citrusy notes and winter decoration which represents the elegant expression of "Encapsulating life greatest moments". This delightful and enriching experience is complemented by an elegant Atelier Cologne Tea Bottle pouring a refreshing Oolong tea-based mocktail for two when guests share their experience on the public social media accounts. This exciting afternoon tea experience denotes a vision of artistic gastronomy by presenting the delicious bites in a custom-made wooden 'treasure box' that is unlocked in front of guests when served.
< Orange Sanguine >
· Snow Crab & Lobster Cocktail
· Christmas Ornament
< Love Osmanthus >
· Snow World
· Jerusalem Artichoke Veloute
< Oolong Infini >
· Oolong Mushroom
· Brie de Meaux & Black Truffle "Croque Monsieur"
< Clementine California >
· Winner Spices Yule
· Roast Duck Pancetta & Chestnut "En Croute"
'Love In A Winter Garden' Afternoon Tea at Lobby Lounge
Period: 16 November to 31 December 2020
Time: Monday to Friday: 14:30 to 17:30 ; Saturday, Sunday and Public Holiday: 14:00 to 18:00
Address: Level 1, Kerry Hotel, Hong Kong, 38 Hung Luen Road, Hung Hom Bay, Kowloon, Hong Kong
Reservations: +852 2252 5237, or lobbylounge.khhk@thekerryhotels.com
Price: HK$688 per set for two persons
*Subject to 10% service charge
Each tea set for two offers an exclusive Atelier Cologne gift set, including an exclusive Fragrance Ceramic (x2 per) with Cologne Absolue 1.7ml (x2) complimentary. A total indulgence of Atelier Cologne's sensory experience (available while stocks last).
Introduction of the Atelier Cologne's Four Perfumes
Orange Sanguine
Blood orange perfume Orange Sanguine: a fresh scent of zesty elegance. Soft sea breezes and sunshine in a bottle. The scent of freshly cut oranges that accompanies you like a sophisticated shadow. Just let its seductive power surround you…
Ingredients: Blood Orange from Italy, Geranium from China, Sandalwood from Australia
Price: $625/30ml, $1,175/100ml, $1,590/200ml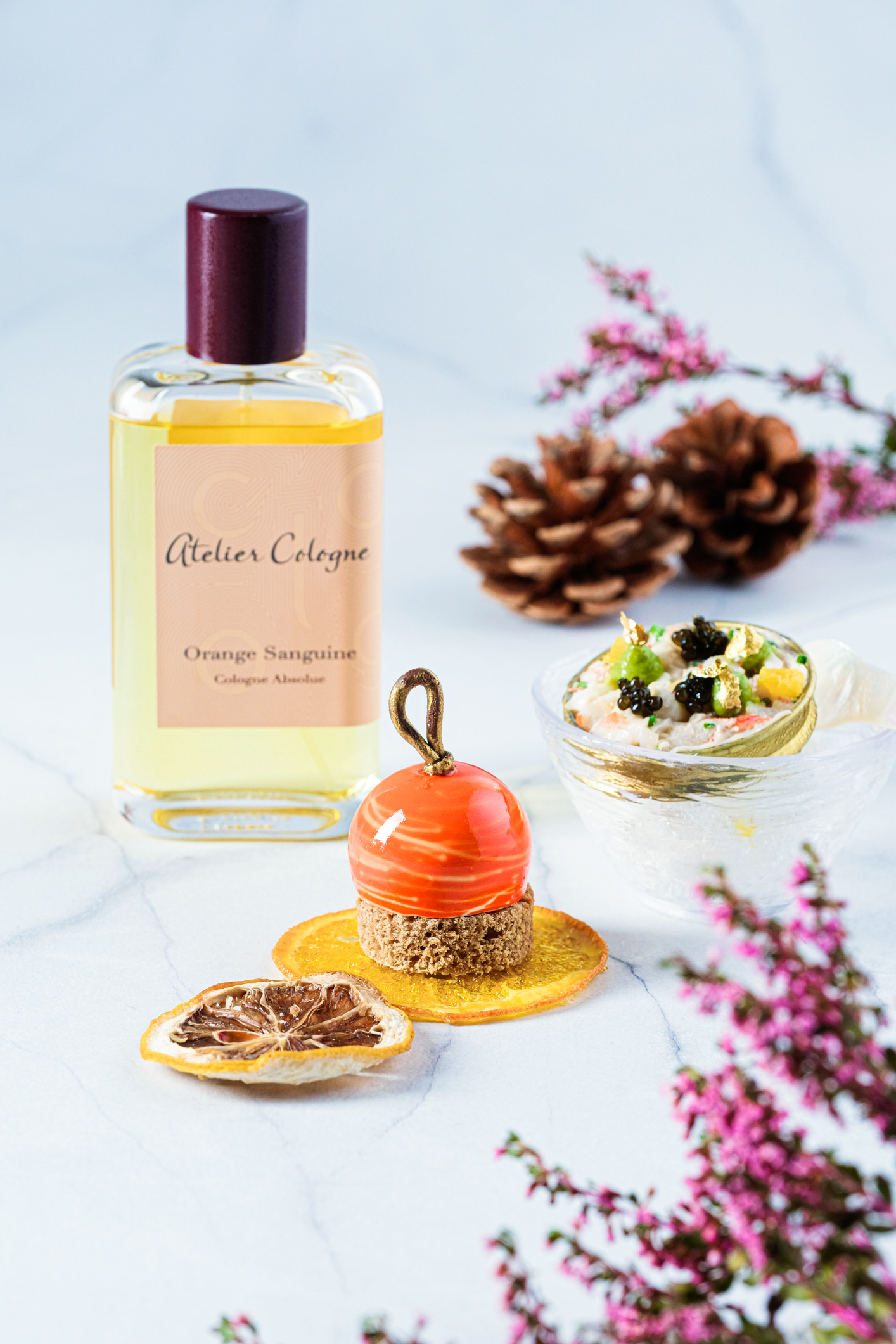 Love Osmanthus
The NEW launched perfume by Atelier Cologne. Osmanthus flower from China brings peach-like creaminess while lemon from Italy adds brightness and warmth, both grounded by cedarwood from America. Sweet, Fruity, Floral.
Ingredients: Osmanthus from China, Lemons from Italy, Cedarwood from America
Price: $625/30ml, $1,175/100ml, $1,590/200ml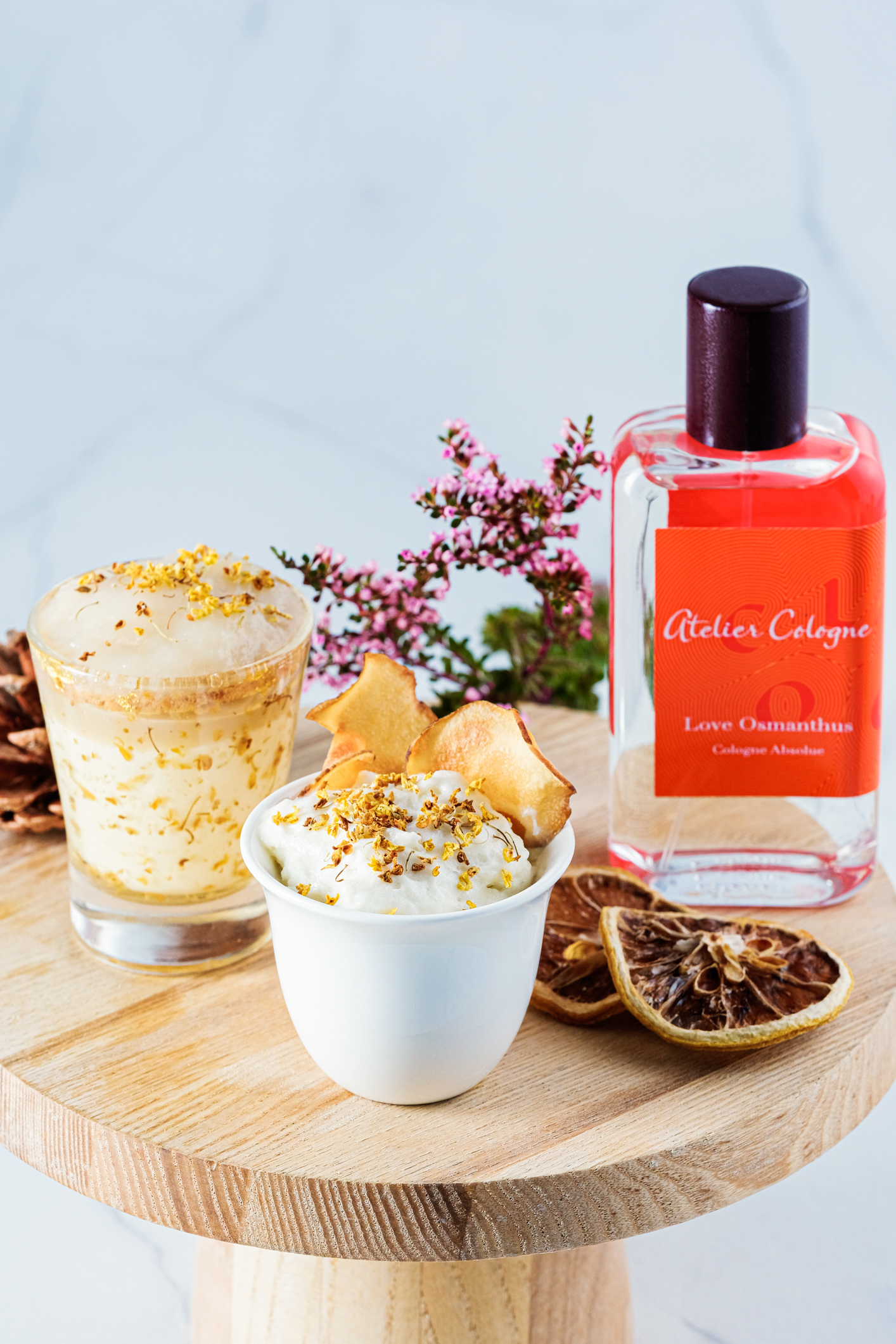 Oolong Infini
Oolong tea perfume: Oolang Infini for cold winter nights. It is a cold full-moon night. On your window, you can see the snow melt slowly. You are comfortably sitting in front of a crackling fireplace. Suddenly, a warm, enveloping scent of a delicate perfume surprises you. Within seconds, the room smells pleasantly of tea and bergamot…
Ingredients: Scent of Oolong Tea, Bergamot from Italy, Gaiac wood from Central America
Price: $625/30ml, $1,175/100ml, $1,590/200ml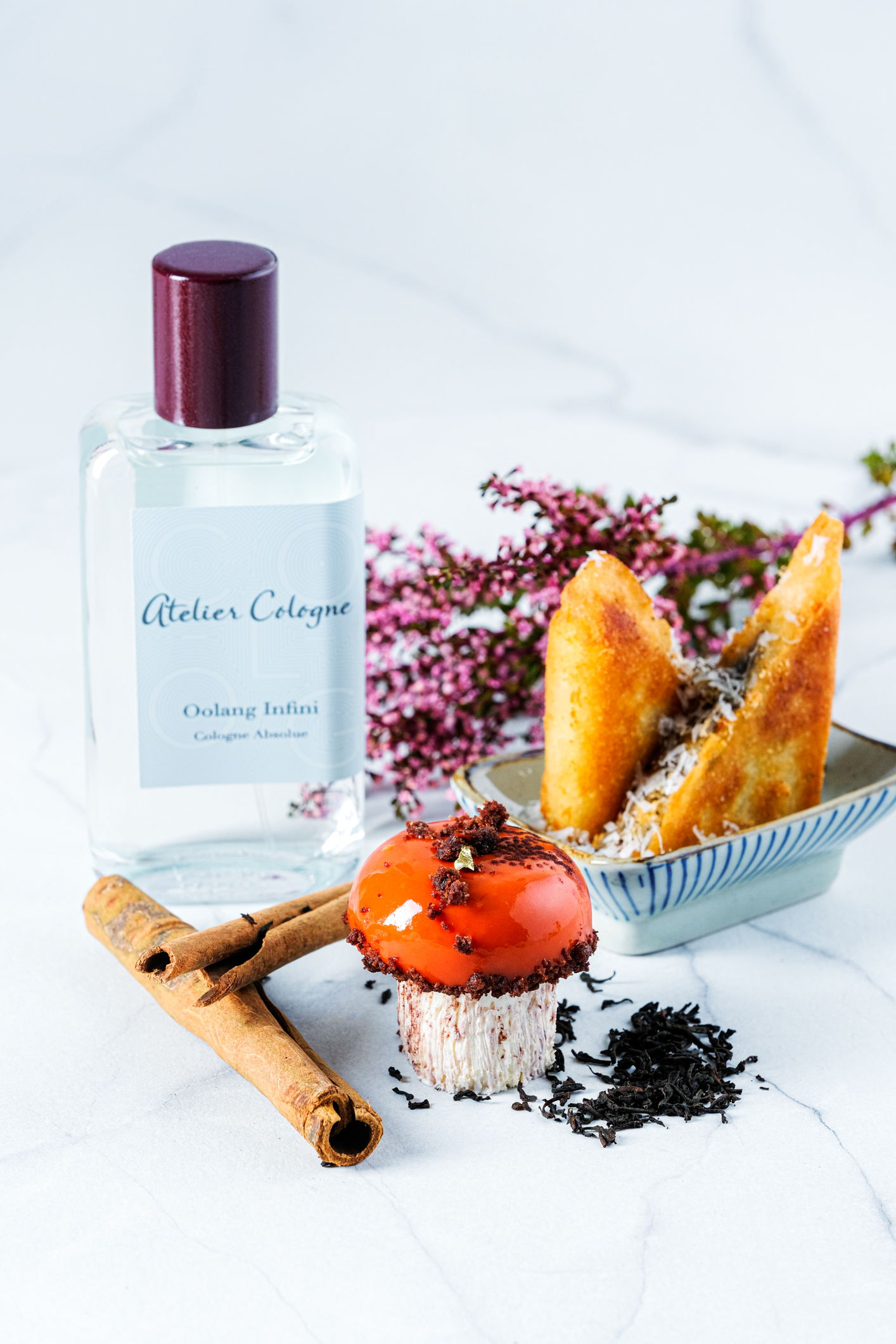 Clementine California
This is the perfect moment to explore fruity and sweet scents from Italy, Turkey and Haiti. A wonderful blend of natural fragrances that will make your imagination travel towards exotic countries and a windless summer day.
Ingredients: Clementine from Italy, Juniper Berries from Turkey, Vetiver from Haiti
Price: $625/30ml, $1,175/100ml, $1,590/200ml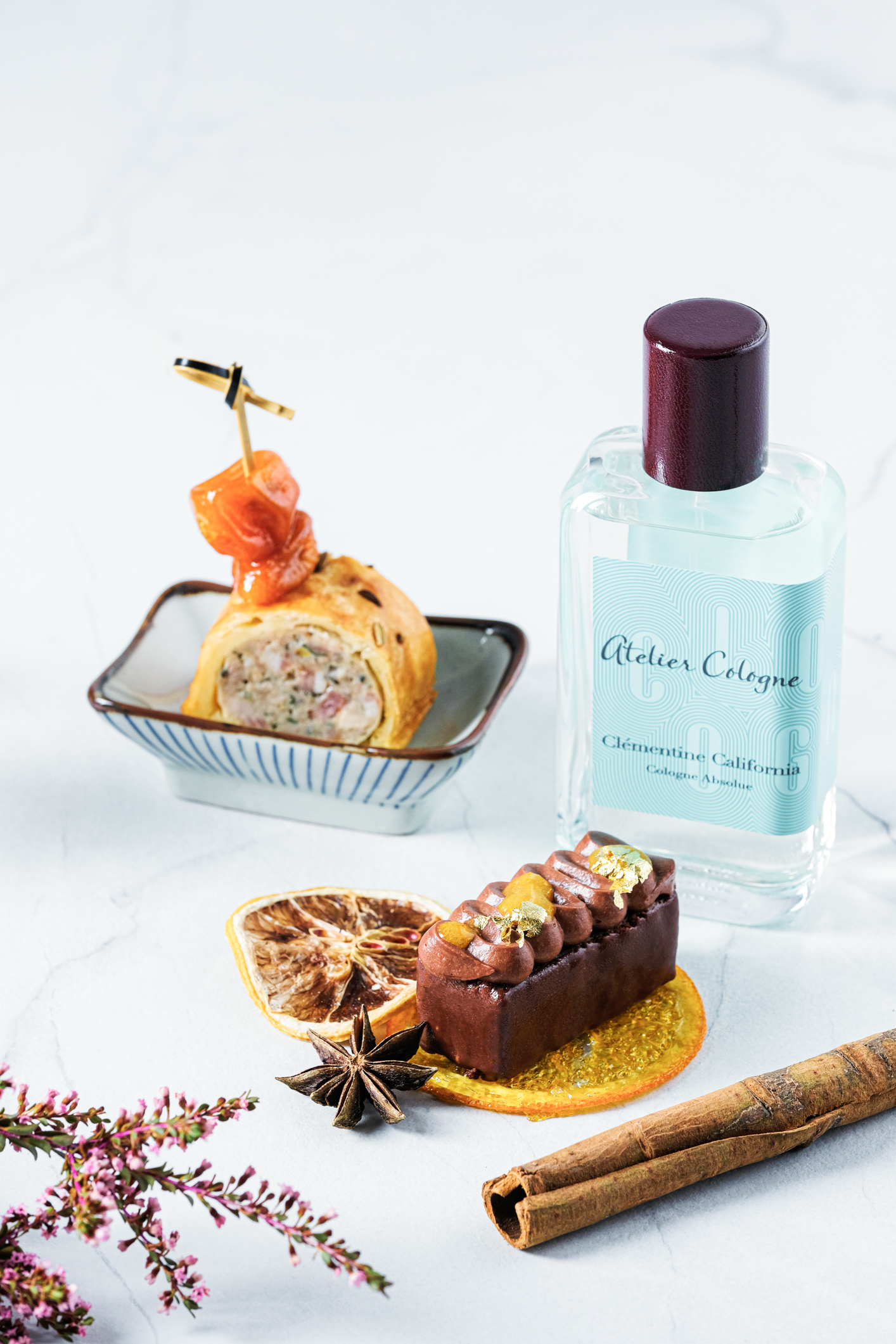 About Atelier Cologne
Atelier Cologne is a French Maison de Parfum embarking people on emotional journeys since 2009. Powerful memories and treasured emotions are at the genesis of each perfume, stimulating an incredible voyage of the imagination. Born from nature, each perfume uses up to 95% Natural Origin Ingredients.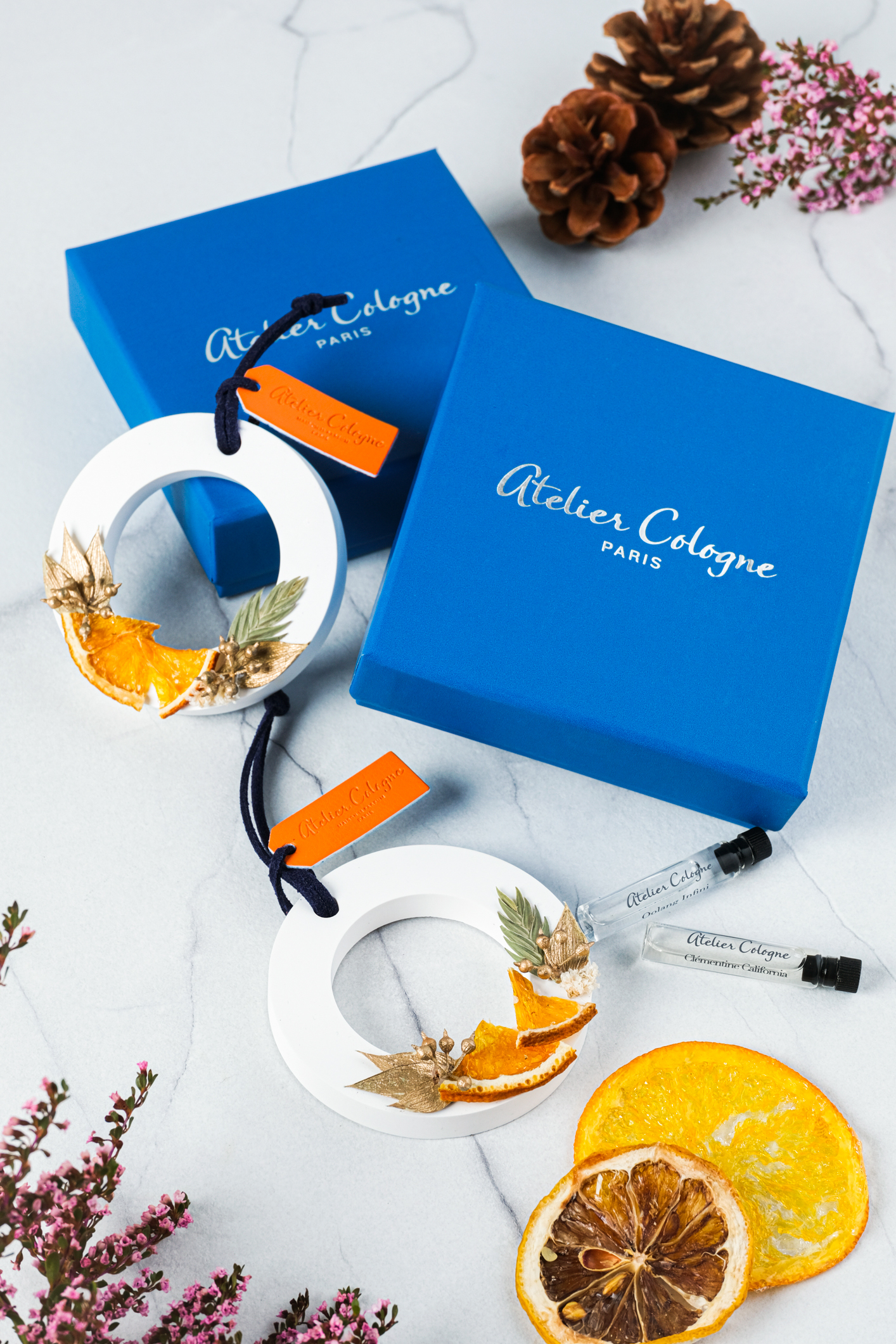 About Kerry Hotel, Hong Kong
Kerry Hotel, Hong Kong brings a dynamic approach to hospitality to the shores of Victoria Harbour. The first new build hotel to open on the Kowloon waterfront in over two decades, Kerry Hotel, Hong Kong is the city's first urban resort for visitors and local residents, offering trend setting food and beverage concepts, leisure activities, business and meeting services, as well as extensive sports and wellness programs.
Set on Hung Hom Bay, the 16-storey hotel was conceived by renowned interior designer Andre Fu and award winning architect Rocco Design. The design takes full advantage of its waterfront setting with a multi-level podium space with extensive elevated outdoor landscaped gardens connecting seamlessly to the hotel's public leisure areas.
The five-star urban resort is a vibrant hub for travellers and local residents seamlessly integrating with the neighbourhood and local culture.
For more information and reservations, please contact a travel professional or access the website at http://www.shangri-la.com/hongkong/kerry