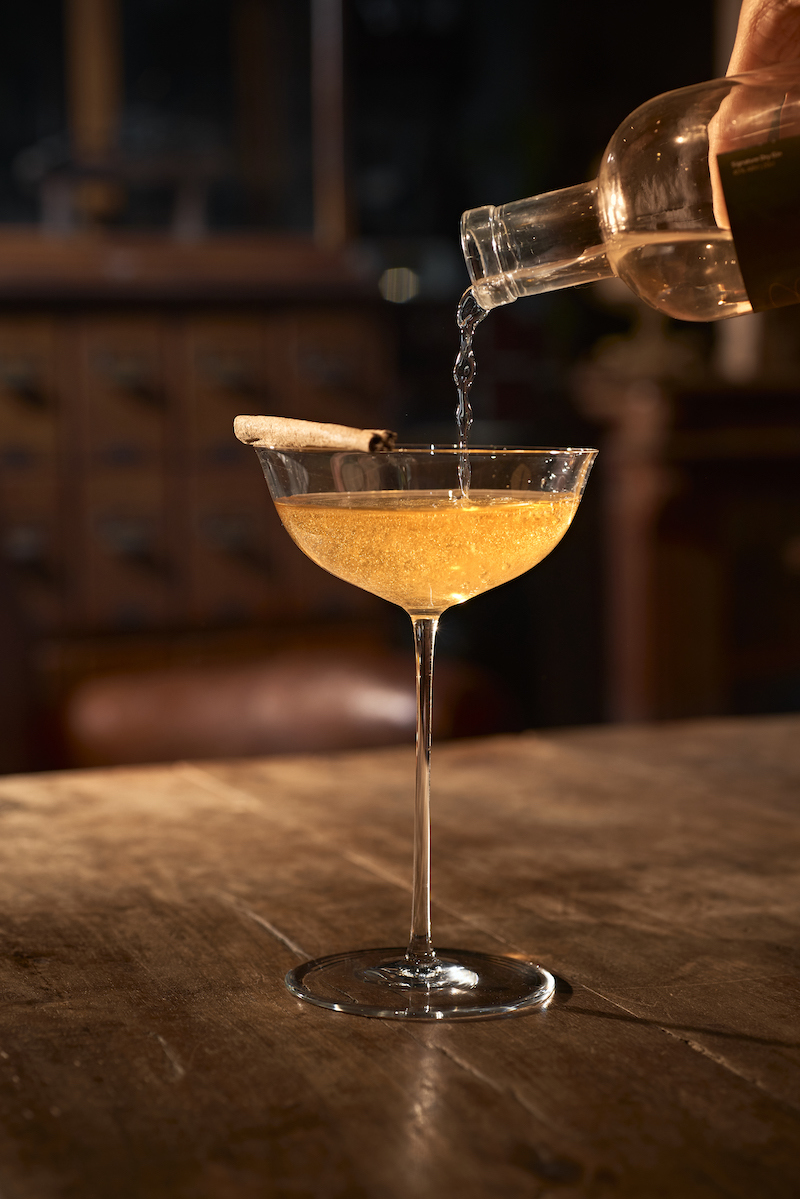 Welcome to a world of imagination, where the visions of Ludwig van Beethoven and Gustav Klimt collide. Immerse yourself in the rawest form of human condition, and explore the topics of love and self through a sensorial experience, inspired by the works of the great masters.
The "Journey on" drink kit is designed to awaken your senses by connecting your sight, taste and nose. Let your imagination flow with a Beethoven-inspired playlist curated by musician Olivier Cong, and indulge your mind with a recommended book list by Scentory. Embrace a sense of healing with an exclusive cocktail created especially for this occasion in a timeless Lobmeyr glass.
As we head into a year of uncertainties, we hope you will rediscover your inner peace on this journey with us and take on every challenge with confidence.
About Lobmeyr
Lobmeyr began in 1823 when Josef Lobmeyr, an Austrian from a glass-cutting family business, first opened a small glassware shop in Weihburggasse, Vienna. The shop began by selling exquisite works produced by the most important Bohemian glass manufacturers of the day. Now in its 6th generation, the brand's success lies not only in a genuine love of glass but also their passion to contemporary interpretation. Today, you can still find Lobmeyr design all over the world including MoMA in New York, V&A Museum in London and MAK in Vienna.
About Scentory
Creating unique scents for words 以字生香 以香伴讀
We curate personal reading journeys by creating unique scents to pair with selected book titles. Each scent is a unique blend that draws inspiration from words and is meticulously produced by Hong Kong's aroma-chologists. We hope our readers can unwind and embark on a journey of self-discovery, while finding inner peace and personal balance.
Cocktail for the night 微醺暖夜
Inspired by Klimt and Beethoven's works of tender emotionality, our gin & Earl Grey tea infusion kit is de- signed for you to immerse yourself in the world of love and art. Earl Grey tea leaves have been selected for their smooth mouthfeel, while cinnamon, juniper berries and star anise are added to spice up the gin for a warm and fuzzy feeling to welcome the coming winter season.
+ Gin distilled by Two Moons in Hong Kong 氈酒由Two Moons在香港蒸餾製作
+ Earl Grey tea leaves and dried cinnamon, juniper berries & star anise provided by Peerie Tea 格雷伯爵茶葉和肉桂杜松漿果八角香料包由Peerie Tea提供
Make your cocktail Step-by-Step
– Drop the tea leaves into the gin and let it sit for 20 minutes*
– Prepare a clean container and pour all the gin and tea leaves into it using a strainer
– Get a new Lobmeyr glass and fill it up with your preferred amount of ice
– Pour the desired amount of gin infusion into the chilled Lobmeyr Balloon Double Old Fashion glass or Patrician Champagne cup —we recommend a 1:1 ration of gin and tonic (of your own choice)
– Add your choice of dried cinnamon or juniper berries and star anise to garnish your drink
*While 20 minutes is the optimal immersion time, we recommend anything between 15 and 25 minutes. You can tweak your drink's intensity by adjusting the immersion time.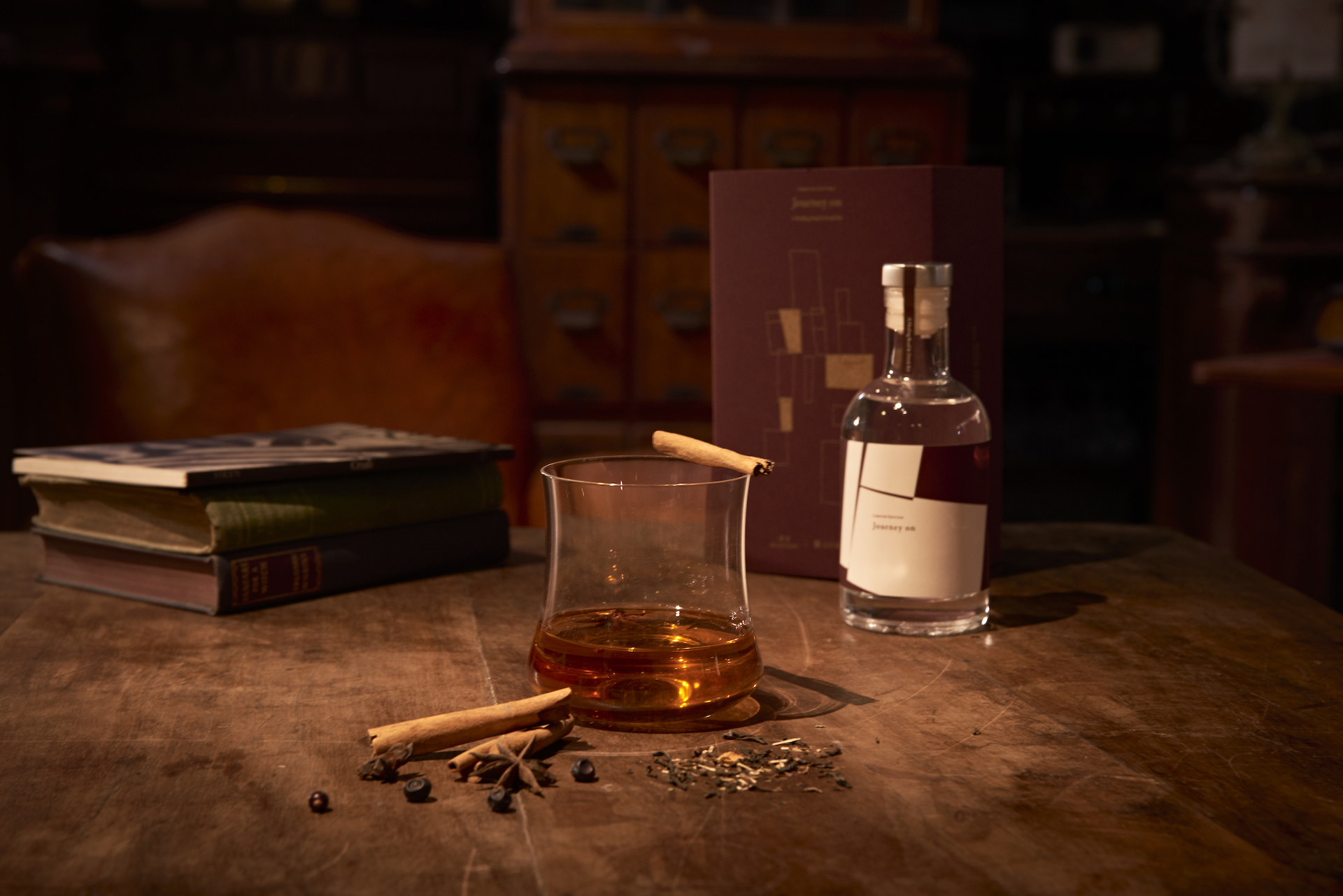 Scentory Reads 香言選書
Touching on the subjects of love and self-discovery, our selection will take you out of your comfort zone and delve deep into the realms of the human psyche. We hope you will have a new-found sense of liberation with Rilke, while "The Painted Kiss" takes you on a journey of a lifetime and into the world of Klimt and his lover. Hope you will enjoy a wild ride with us!
"A Study of B" by Olivier Cong
This playlist sets to take the reader on a journey in time, starting with Beethoven (coincidentally, he also in- spired Klimt's painting "Beethoven Frieze" in 1902) before transitioning to the Modern era, where countless reinterpretations of Beethoven's music have since emerged, paying tribute to the life of the great master. This playlist is an hour long and is the best back drop for you to unwind with a book in hand.
About the Musician
A singer-songwriter, composer and multi-instrumentalist specialising in introspective and atmospheric soft depths, Olivier's creations exude profound melancholy with sensual shading of his melodies and quiet confidence in his phrasing. In 2018, Apple Music selected Cong as their first HK Spotlight Artist, while his ambitious performances have led to invitations from Hong Kong Ballet, Shanghai Opera House, and most recently, Beijing director Tian Zhuangzhuang for his upcoming film.
Price and Availability
Drink kit with Balloon Double Old Fashioned Tumbler HKD850.00 (per set)
Drink kit with Patrician Champagne cup HKD1,050.00 (per set)
Available at: