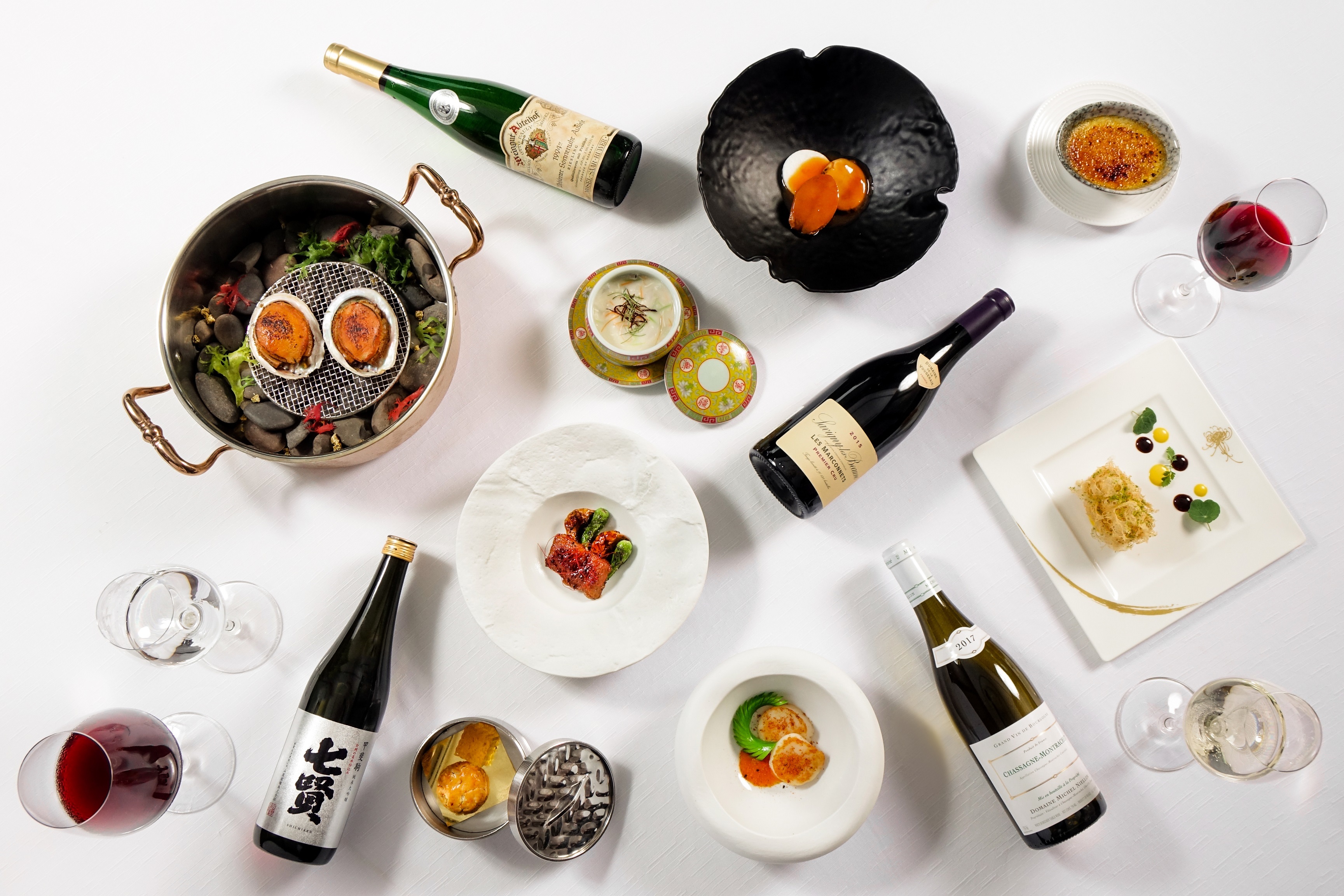 To fete the 1-year anniversary of its reopening after the major renovation, Man Ho Chinese Restaurant has newly created a fascinating 8-course wine pairing menu celebrating the refined Cantonese cuisine with exquisite wines, expertly curated by the talented culinary duo of Chinese Executive Chef Jayson Tang and Sommelier William Ma. Embark on this exceptional wine pairing journey as William has meticulously handpicked 6 varieties of extraordinary Champagne, sake and wines in their fine vintage, while Jayson has crafted an inspiring menu with his creative mind to perfectly match the distinctive characteristics of the wines.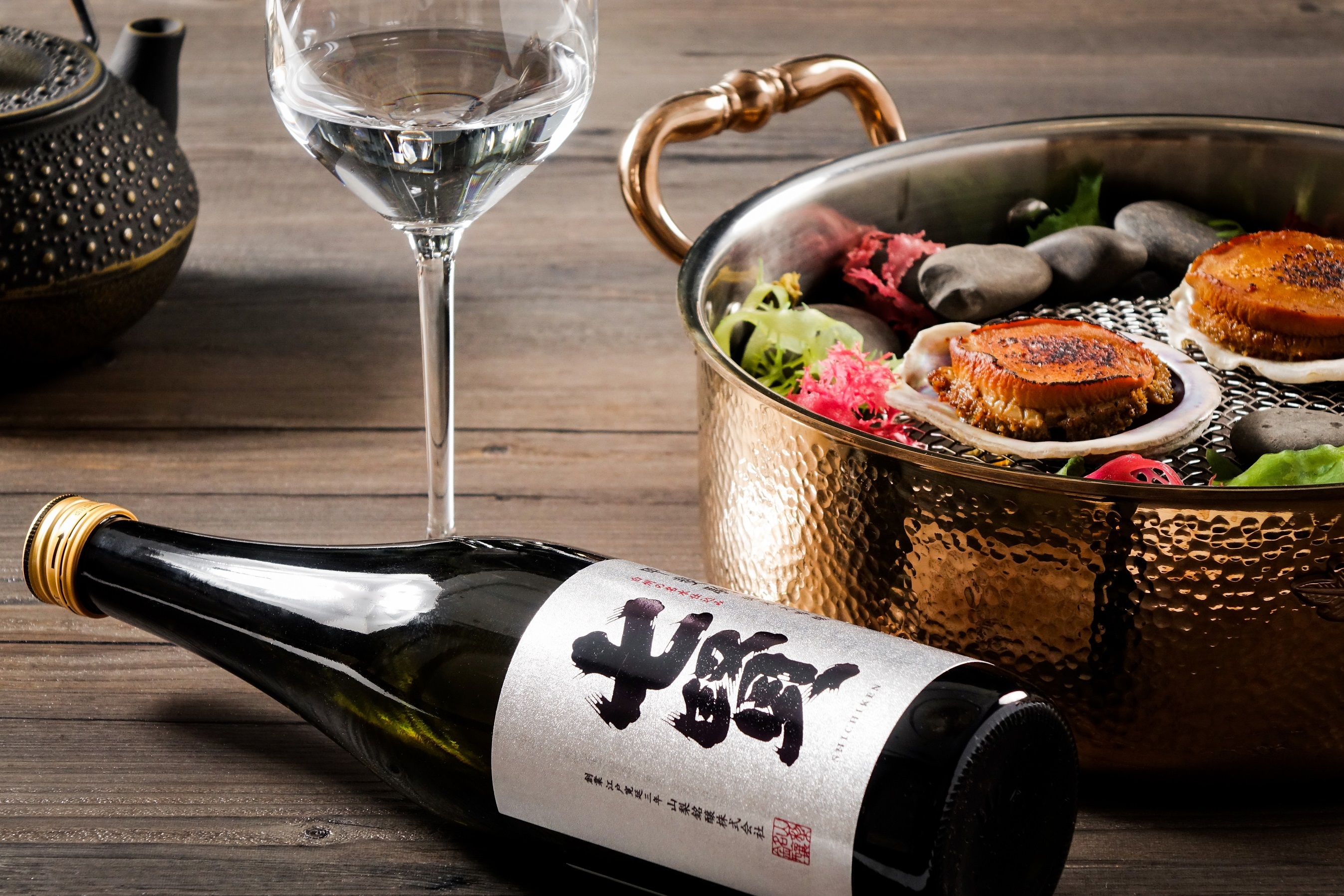 Begin the gastronomic dining experience with the chilled Taittinger, Millésimé Brut, Champagne 2013 which delivers a citrus and stone fruit flavour to create a balance with the deep-fried mashed lobster stuffed in mashed taro. A treat for the eyes and palate, the steamed fresh abalone smoked table-side with chrysanthemum tea is enhanced by the smooth texture of the renowned Japanese sake, Shichiken Kaikoma Junmai Daiginjo. Complementing the pan-fried Canadian scallop with carrot sauce is Domaine Michel Niellon, Chassagne-Montrachet, Burgundy 2017, a medium-bodied Chardonnay with a hint of citrus and tropical fruit. To stimulate your appetite to prepare for the next phase of the culinary journey, savour the garoupa broth with mandarin peel and lemon leaf that refreshes your palate.
A highlight of the menu is the perfect marriage of Sautéed Miyazaki wagyu beef with St. George's mushrooms and Domaine de la Vougeraie, Savigny-les-Beaune 1er Cru "Les Marconnets" Burgundy 2015, a medium-bodied pinot noir that displays opulent notes of red fruit and floral with a soft tannin. The braised South African dried abalone with black mushroom and vegetable creates an indulgent harmony with the fully mature Chateau Laforge, St-Emilion, Bordeaux 2001. Round off the epicurean journey with the salted egg yolk Crème Brûlée along with the fully developed German Riesling – Weingut Abteihof, Wehlener Sonnenuhr, Auslese, Mosel 1994.
Available from now until 30 December 2020, the new deluxe wine pairing menu at Man Ho Chinese Restaurant is priced at HK$1,580 per person, subject to a 10% service charge. An alternative non-alcoholic beverage pairing is also available, showcasing rare finds of sparkling teas from Denmark and alcohol-free wines from France and Austria.
For enquiry and reservation, call +852 2810 8366 or email jwmarriott.hk@marriotthotels.com.