Riedel Winemaker of the Year Awarded to Eduardo Chadwick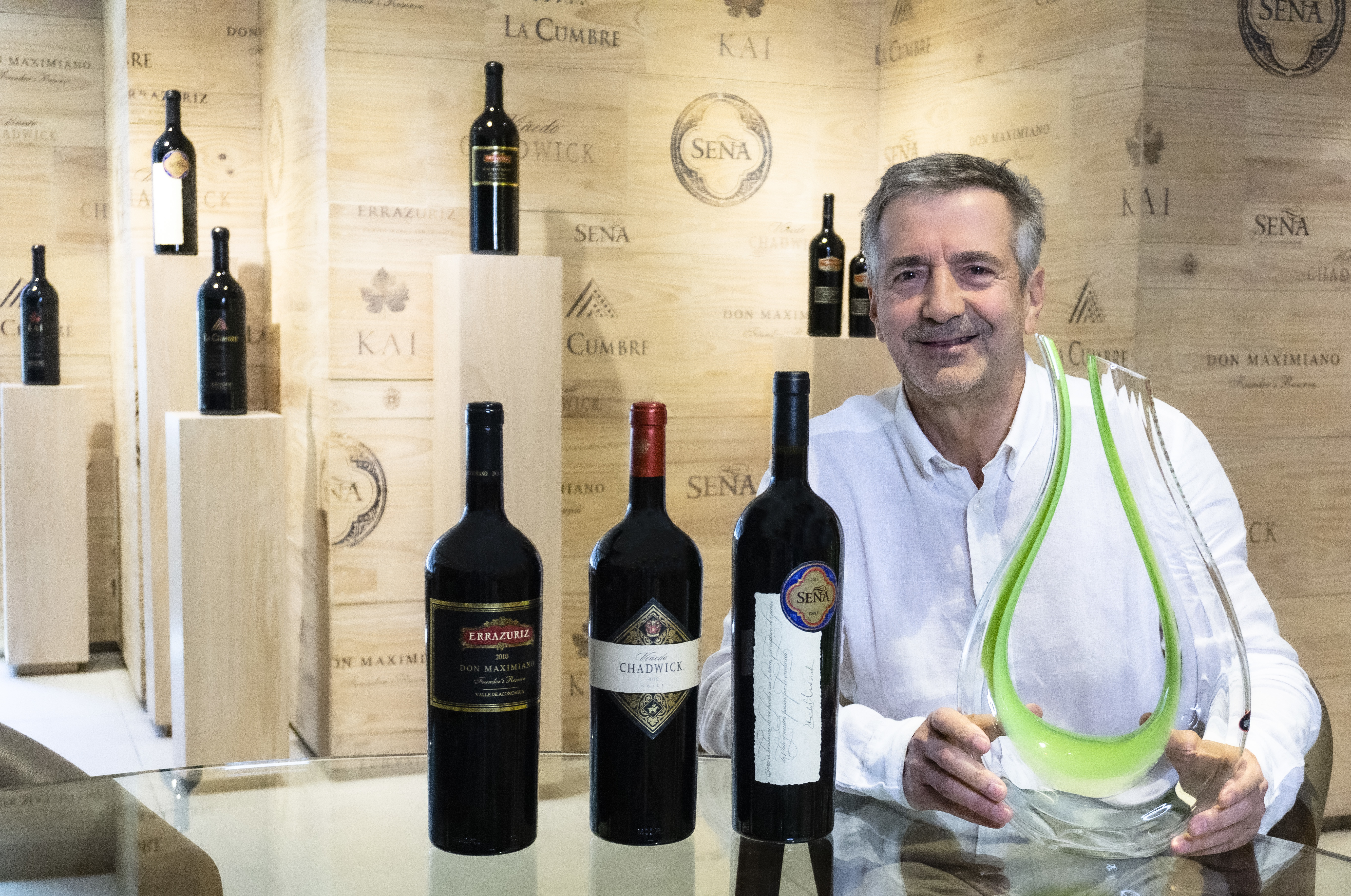 The Cambridge Food and Wine Society of Canada named Eduardo Chadwick, President of Viñedos Familia Chadwick, as Winemaker of the Year 2020 on behalf of Riedel Austria, the world's leader in crystal glassmaker.
The award was granted to Eduardo for being one of the most important actors in the Chilean wine scene and one of the most enthusiastic and charismatic promoters of the wine industry. Sincerely grateful, he commented: "I am deeply honoured to receive this prestigious recognition. I would like to thank our team for their tireless work to produce the best wines from our Chilean terroir and to obtain the recognition for Chile amongst the best fine wine appellations of the world.
Past recipients of the Riedel Winemaker of the Year have included Robert Mondavi, Lamberto Frescobaldi, Miguel Torres and Anthony von Mandle among other personalities.
The award was presented by Sheila Swerling Puritt, Wine Writers Circle of Canada, and members of the Society in the presence of the Riedel family, during which Eduardo Chadwick was presented with a beautiful Riedel Decanter.
Eduardo Chadwick with Riedel Decanter and his icon wines.
About The Cambridge Food and Wine Society of Canada
The Cambridge Food and Wine Society of Canada is an organization co-founded in 1998 by Professors Leo Chan and Gian Paolo Michelini. The society organizes regular gourmet food and wine tastings and other educational activities, counts with a library, as well as periodicals on hospitality. In addition to conducting food and wine tours, it also provides annual scholarship funds to accomplished students.