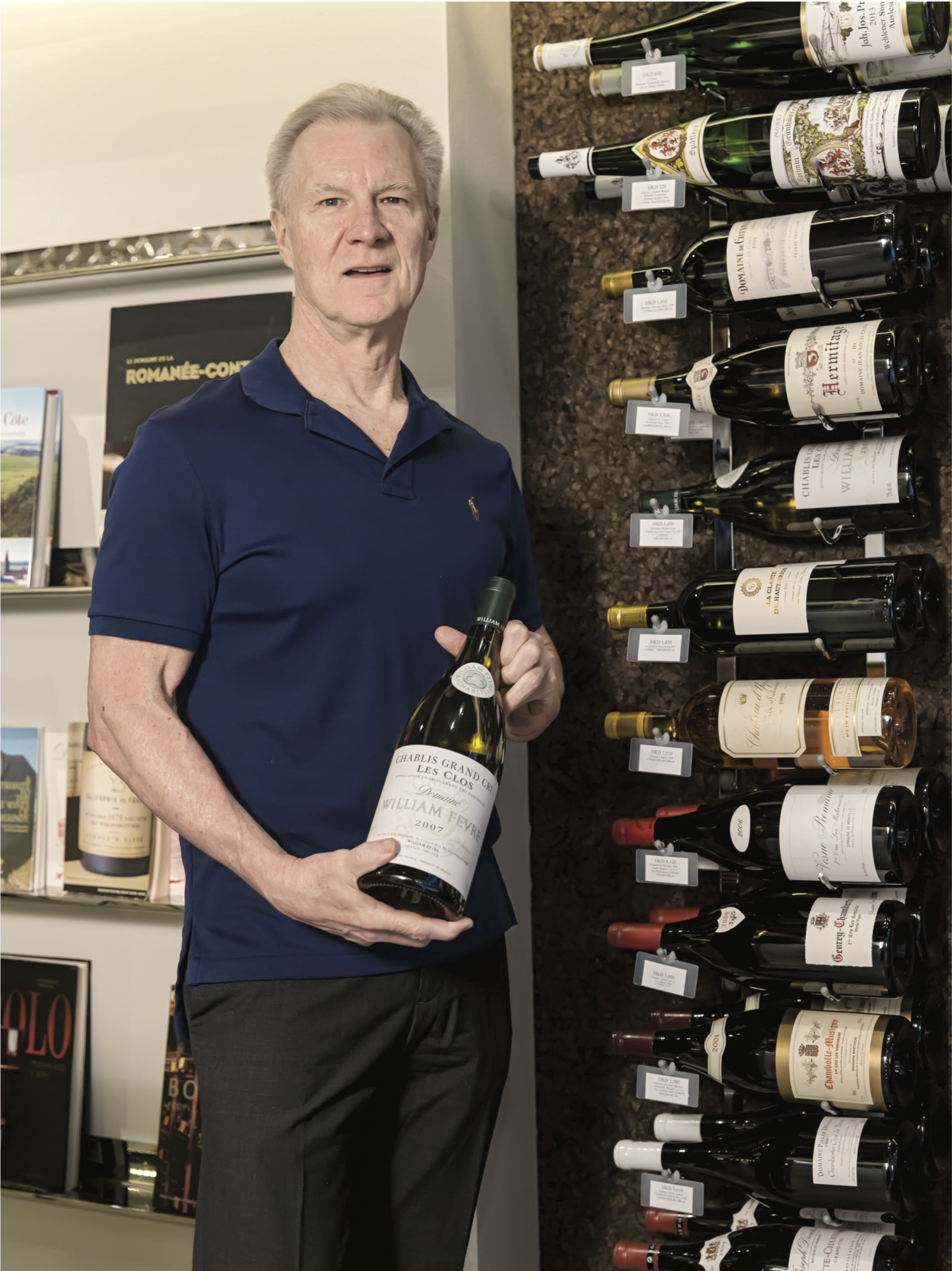 (Allen Meadows, American critic, expert on Burgundy and publisher of Burghound.com website and quarterly newslette, holding a 2007 William Fevre Les Clos, Chablis Grand Cru. Interested in educating people about the lesser known appellations and producers from the Region. Allen spare no effort in conducting various masterclass during his stay in Hong Kong.)
It was a great opportunity to have a session with Allen Meadows, the leading American wine critic and renowned expert on Burgundy wine during his one week visit to Hong Kong with Fine Wine Experience. Allen is particularly interested in the educational aspect of finding different ways to communicate knowledge about the Region to more people. During his time in Hong Kong, he conducted a couple of masterclasses, held various theme- based dinners and he also had a session with sommeliers hoping to showcase some of the lesser known appellations and producers from the Region. I applaud Allen for doing this as it is important to build the experience of those in the profession to help them get a wider perspective on the different terroirs. After all, Burgundy is a region famous for its patchwork of climates.
The seven top markets for Allen are USA, UK, Australia, Canada, Hong Kong, France and Singapore. Surprisingly Japan is not on his list given the Japanese passion and hunger for knowledge about Burgundy wines. Allen would be very interested in having a presence in Japan but he feels that the language barrier could be an issue. With China, the market is still in its infancy and reminds Allen of the US back in 1985 when there was a general reliance on wine critics and it took around thirty or so years before the market matured. However, these days, consumers are able to obtain information not only from specialists but also from the internet and Allen feels that in ten to fifteen years' time, China will be the Hong Kong of today.
Allen told me that he now has an Audio Series comprising ten hours of all you need to know about Burgundy (www.burghound.com). This could be an effective "security blanket" for those who are unsure about the Region but are trying to make a purchase decision on some of the wines. To many wine lovers, Burgundy is a region that is somewhat complicated and not so easy to understand. However, once you embark on a journey to find out more, I have found it is a journey of no return. For those of us like me who are on this journey, I thought it would be interesting to get some insights from Allen on the latest trends and issues of this Region.