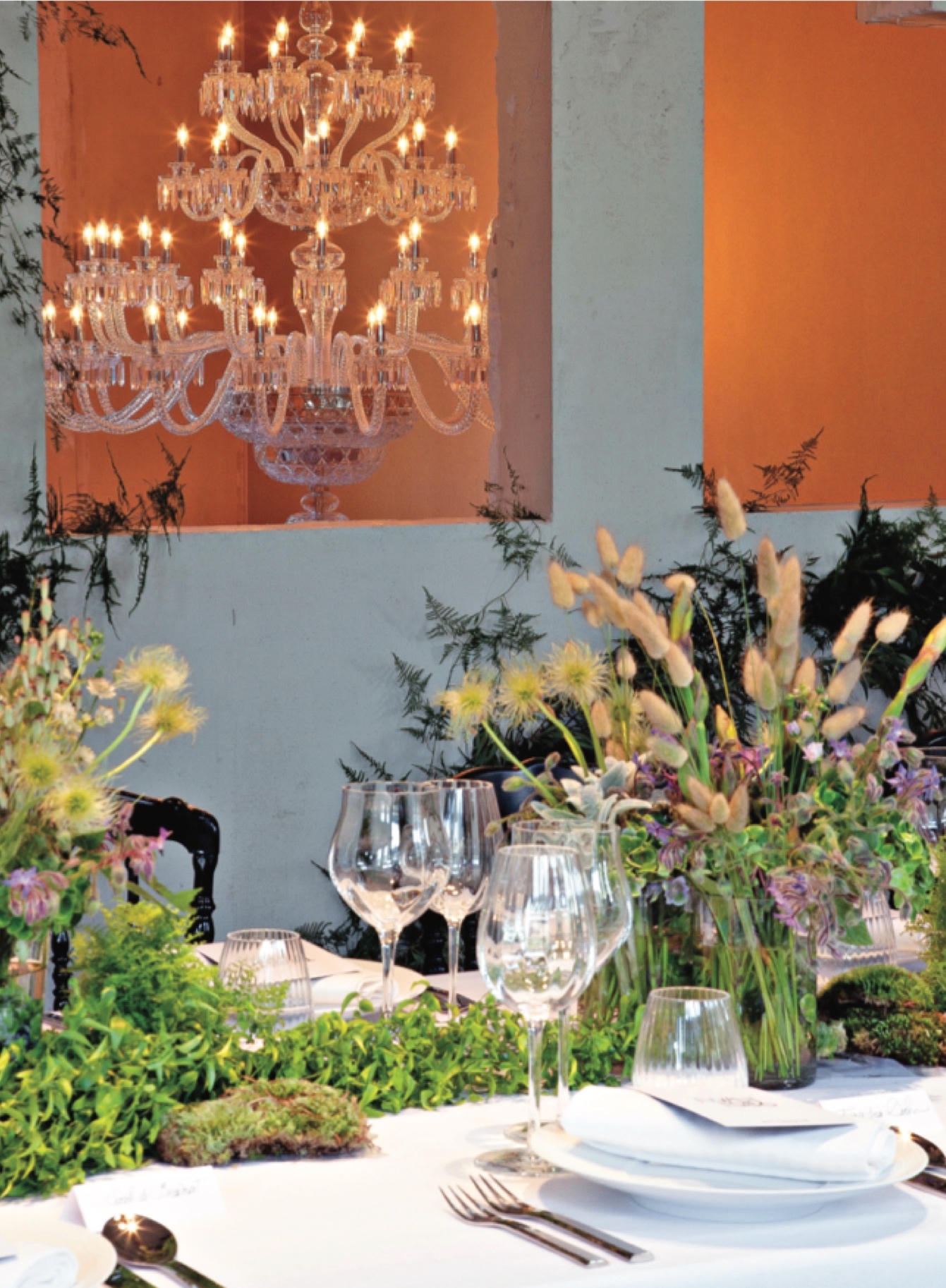 (The glasses come in three variations: for Champagne, for young wine and for mature wine, elaborated from the Venetian goblet.)
Parisians certainly have their flaws, but it must be acknowledged that they know how to receive guests: no sooner had I crossed the threshold of the Cristalleries de Saint-Louis boutique in Rue Royale, a stone's throw from Place de la Concorde and near the famous Maxim's restaurant, than a beautiful, young, slender French girl- probably a model - ran smiling towards me, in her hand a flûte full of fine Champagne. The glass, which was also gorgeous, was remarkably heavy, on account of its 24% of lead oxide which, added to the silica, differentiates glass from crystal. That is actually how one of the materials most prized and appreciated by kings and aesthetes was created in 1676: an English invention which the Cristallerie Reali de Saint-Louis (the official title granted to them by Louis XV) adopted and perfected in 1781. Saint-Louis-lès-Bitche, in Lorena, is not a particularly appetizing tourist destination, but it is on that contested terrain that the famous royal crystal-maker (previously a glassworks) had operated since the late 1500s. The royal patent gave the company of craftsmen something of an edge, and the merger with Baccarat in 1831 (which terminated in 1857) was another launchpad that could - without breaking them - project the precious crystals blown in Saint-Louis towards international fame.


The shop I am received in has a display of many of the old creations that made the Maison's name: vases and glasses in coloured crystal (especially ruby-red, the symbol of the brand), glasses that imitate malachite and opaline, large vases with meticulous etching, on several very thin layers of crystal in various colours, a technique as old as it is difficult to implement. What catches the eye most of all are the glasses, authentic works of art, of which Saint-Louis is rightly proud: the crystal-manufacturers were actually the first to introduce the concept of tableware, the first set of which was called the Trianon model.